We have massive news…and – before you even think it – no, I am not pregnant and we are not having a baby. -_-;
The past year or so has really been a whirlwind for me. Not long after I was done with my audit busy season, I found out I was going to the Times Square New York office for a short ten week secondment – something that had been on my goals at Ernst & Young ever since I started as a trainee almost seven years ago.
Ten weeks was over before I knew it, and soon I got back into the swing of another busy season. I almost went back a third time – not to study or to work, but to pursue my dreams, before it all fell apart.
Well they say that when God closes one door, He opens another. Not too long after that particular devastating blow, Terence proposed and after a whirlwind few months planning the wedding in Sydney, flying to Singapore and Hong Kong for secondary wedding receptions, then a few more whirlwind months of settling into married life, here I am again now, getting ready to pack my bags for New York once more.
Yup, that's right.
WE'RE MOVING TO NEW YORK!!!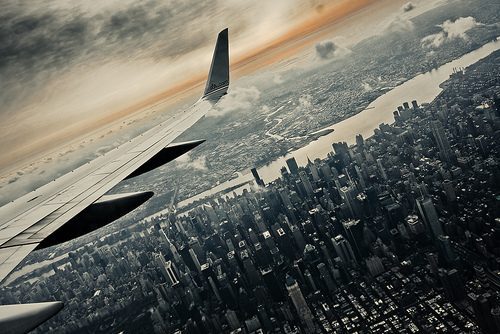 I've signed a contract with EY New York and I'll be starting at the New York Times Square office next year.
Obviously a huge move. But I'm so excited about this in so many ways at I can't even begin to describe. I've spent my whole life to date dreaming about living in New York and partially/temporarily living in New York that this feels like the culmination of all those years of dreaming, and a step into a brave new world.
It's hard for me to articulate why I love New York so much, apart from the obvious: the centre of all things Broadway, great food, great (cheap!!!) shopping, incredible diversity, literally being the city that never sleeps, et cetera, et cetera. But to a certain extent, all of those things are somewhat available in other first world capital cities in the world these days.
Life in New York has a completely different feel to life in Sydney. It's fast-paced, it's exciting and it's incredibly vivid; full of millions of interesting, crazy moments. It's living in high definition as opposed to technicolor. There is a real sense of being and feeling completely and utterly alive, without inhibitions, and present in every moment. When you walk down the streets, dodging foot and vehicle traffic alike, there's a magical quality to the hyper-sensation of feeling really, truly alive. And when you feel that way, you start to learn how to live in and savour each moment and – at least for me – it completely changes who you are.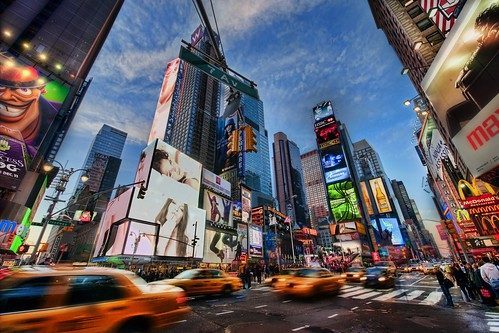 I have spent so much of my life planning for the future that I find it really hard to just live for "no day but today". Yes, I am one of those people who are incessantly working or trying to "be productive" all the time (in fact, most of this post was written on my way to/from work and right now I'm writing this at the airport whilst we're waiting to board our flight). I am also one of those people who when you ask them where they'll be in three, five, ten years' time, I can answer that in reasonable detail.
For so much of my life, it's been endless working towards one thing or another in some way distant future that I sometimes wonder if I've missed the whole point. I mean, the whole point of life isn't to get to the destination (what would that be anyway? If one looks at life as a journey from A to B – with B being the destination – then doesn't that by default mean the destination is death? So why would you want to rush there?!), it's about the journey, right?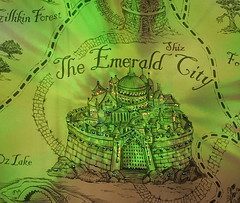 A little over a year ago, I had a moment where I just wanted to throw everything to the winds and run off to New York, and whilst we'd been talking about and planning this for a while, there had been so much talking about and planning for everything that it didn't feel real to me. And now everything is all suddenly happening so quickly, and I'm counting down to my last day in the Sydney office, our last few weeks in Australia, and the enormity of all the little logistical tasks and things are starting to dawn on me. The project manager in me says I need to start making lists, putting things in boxes and labelling them neatly, but maybe life isn't meant to be under control and neat and tidy.
Maybe it's just about letting life take you along for a ride and not stressing about the fact that you aren't necessarily the one driving, and keeping your eyes open for interesting side roads along the way.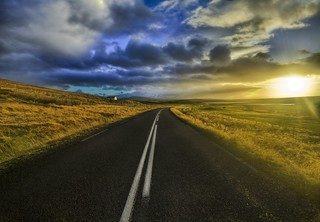 Most people over-estimate what they can do in one year, and under-estimate what they can do in 10 years. Ten years ago, I was about to enter my final years of high school, with no idea of what I wanted to do and picking subjects based on well…no good reason. I could never have dreamt that by age 26, I'd have studied in New York, worked in New York and now, be moving to live in New York.